What to Ask When Buying A New Car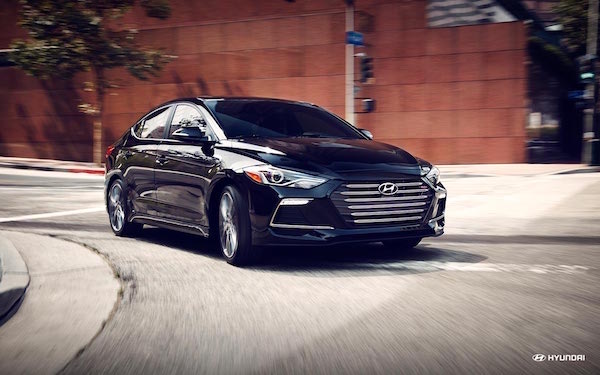 Now that you've saved enough money, you've decided it's time to buy a new car. Our Hyundai dealer near Spokane carries a variety of new Hyundai models. Whether you're in the market for a crossover SUV, a sleek sedan, or a fuel efficient hybrid, we are confident that we can find the perfect Hyundai model to best suit your unique needs. Before you begin the buying process, you'll want to evaluate your decision by asking a few key questions that will help you confirm if the car is right for you.
Do You Have A Car That Fits My Needs?
Every driver is looking for something different in a vehicle, but it's important that you know what you must have in your car to narrow down the selection. When you tell our expert sales staff what you're looking for, we'll be able to match you to the appropriate vehicle type immediately.
Does It Come With Four-Wheel Drive?
If there's a certain type of drive-train that you prefer to drive, make sure that the car you buy has it. This is especially important if you live in an area that requires four-wheel drive, such as a colder climate where it snows a lot.
How Long is the Warranty?
One of the most important questions to ask is how long the warranty is, as you want your new car investment to go far. You also want to ask what the warranty covers. With Hyundai Assurance, you won't have to worry about costly repairs to your Hyundai near Spokane, since the manufacturer offers America's Best Warranty and covers a 10-year/100,000 mile powertrain warranty.
What is the Gas Mileage?
A large part of what you'll pay for your new vehicle boils down to gas mileage. If you're looking for a large SUV that doesn't get a lot of miles per gallon, you'll be prepared to pay more as a result in the future. However, if you're looking for a cost-effective new vehicle, you might want to consider a smaller sedan that won't drain your wallet at the gas pump.
Do I Have Enough Space?
While gas mileage is an important consideration, another factor is space. Larger vehicles allow you to pack heavy loads for weekend getaways or even tow extra equipment, whereas a compact vehicle will limit your ability to transport your cargo. If this is important, it might be worth investing in an SUV or a truck depending on your cargo needs.
For more tips on questions to ask when buying a new car, contact us at Midway Hyundai today!
Sales Hours
208-619-2500
| | |
| --- | --- |
| Monday | 10:00 am - 5:00 pm |
| Tuesday | 10:00 am - 5:00 pm |
| Wednesday | 10:00 am - 5:00 pm |
| Thursday | 10:00 am - 5:00 pm |
| Friday | 10:00 am - 5:00 pm |
| Saturday | 10:00 am - 5:00 pm |
| Sunday | Closed |