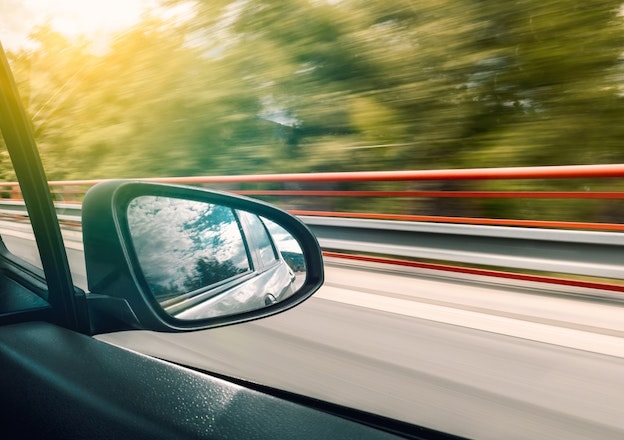 Driving with a stuck window is not a fun experience, especially if it's open and you want it closed. That's why our Hyundai dealer near Spokane has shared a few quick tricks you can try to repair the power window without getting involved with the electronics. In fact, you might be able to close the window with no tools.
If your window went down then won't go up, and you have never had a problem with it coming off track then we can narrow the problem to just three areas in the system. The driver's door window is almost always related to problems with the window motor, while passenger door window problems are usually centered around bad switches. If your car has an amp gauge or a voltage gauge with an indicator needle, this can aid in finding the problem. Watch carefully to see if the needle moves even the "smallest amount" without the window moving when you rock the window switch. Your door window problem is in the power window motor if the needle moves when you press the window switch. If the amp or volt gauge does not move, the problem could be in the window switch or wire harness for the window regulator.
Fixing Your Car Window Near Spokane
The car window motor will eventually have to be replaced, but for now, you may be able to close it with the window motor. With the door shut, push and hold the window up switch and hit the door panel with your fist or a blunt object like a thick book several times. Sometimes you can get the window to move by hitting the door while you rock the window switch up and down. Other times, you simply need to wait a little before you try to bring the window down so the breaker can cool inside the door. If this trick doesn't help, then you may have a broken wire harness or a bad window switch.
If you discover that there's damage beyond the stuck window that you hadn't noticed before, or you'd rather a professional take a look at your mirrors, our helpful technicians near Spokane have experiences with a wide range of Hyundai service and auto repair. If you have questions or doubts about the condition of your vehicle, don't hesitate to schedule an appointment with us.
For more information on how to fix a stuck window, contact us at Midway Hyundai.