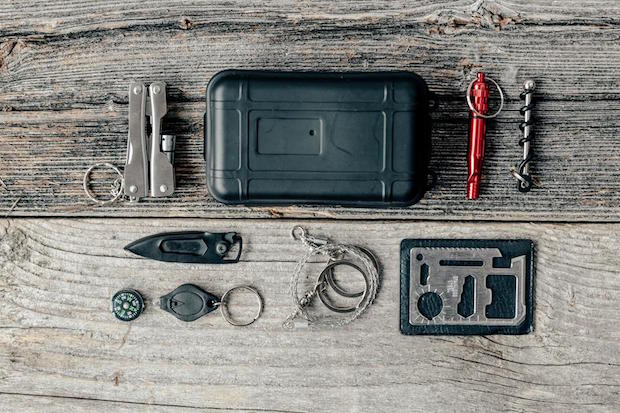 Are you ready for the summer? It's the time of year when long car rides become enjoyable trips to fun destinations, and you'll want to make sure you're prepared. Our Hyundai dealership near Coeur d'Alene recommends you prepare an emergency kit for your car, especially because there can be so many unexpected events that happen along your journey.
Tips for Coeur D'Alene Drivers Packing an Emergency Kit
Our sales team has some helpful tips for packing your emergency kit for your vacation. We've seen what can happen on the roads in the Coeur d'Alene area when Hyundai models come in for a fix-up, and we want to make sure all of our local drivers stay safe. A roadside emergency kit should always include key tools in the event that a breakdown happens.
If you're not sure what to pack in an emergency kit, pre-packaged emergency kits are a great place to start. However, it's always better to know what you have available to you when you need it most. In your kit, you should have supplies that are tailored to climate you'll be experiencing; this means perhaps a battery-powered fan if you're venturing to particularly warm areas this summer. If you're traveling with a family, include items that your kids or pet may need such as diapers or dehydrated food. We also recommend creating multiple kits or have backups handy.
What to Include in Your Emergency Kit
In your tool kit, there should be certain essential items. These include but are limited to items such as the contents of a first aid kit: band-aids, hand-sanitizer, tweezers, antibiotic ointment, and other crucial components that treat human wounds. In addition, helpful kit items include a small fire extinguisher, road flares, a flashlight with extra batteries, a tarp, rags, duct tape, drinking water and non-perishable snacks, and jumper cables. If your vehicle is on the older side and hasn't received routine maintenance, we recommend adding fluids like oil and antifreeze.
When you have these items ready and determine they can fit comfortably in the vehicle, we suggest that you store them in your trunk. It should be organized and recognizable, and you should combine your items into a clear, plastic container with a secure lid. List the items inside, and tape the list to the front.
For more tips and information on how to stay safe on the road with your emergency kit, contact us at Midway Hyundai.